Changsha SOMEBETTER Natural diamond wire die, chooses top-quality natural diamond material, with the advantages of strong abrasion resistance, high finish, long service life and so on, is a necessary tool for wire and cable wire drawing die factory. Diamond die, high hardness, good thermal conductivity, high abrasion resistance, long service life, high economic efficiency, suitable for all kinds of metal wire. That's the ND wire drawing dies you need !


ND diamond dies- Diamond positioning - placing a central mark on a turning case is the best way to accurately position the center of a diamond in the case.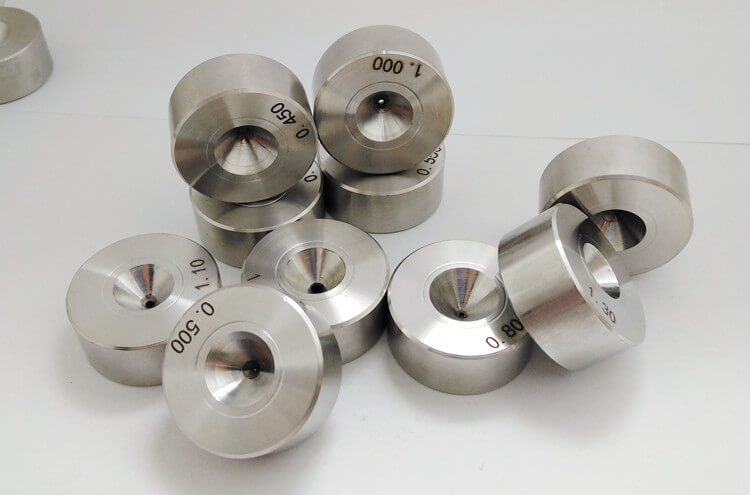 ND dies-Metal powder stowing - automatic stowing machine effectively and accurately fills a certain amount of mixed sintering powder into the casing.


Natural diamond dies- Fortifier - diamond should be protected firmly by a metal matrix formed by sintered metal powder, so as to strengthen diamond to withstand steel wire impact without breaking and extend steel wire die life. Through the combination of infrared sensor, automatic feeder, and sintering machine, the automatic sintering of diamond is realized.